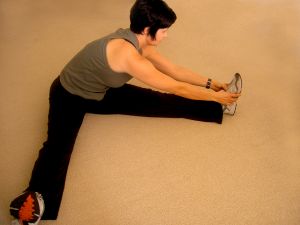 Nowadays, there are thousands or even millions of people who are using workout video tutorials and the number of videos is increasing day after day. Many of us are still in doubt on their effectiveness, but there are actually many advantages of using workout videos.
Workout videos are intended for people who prefer exercising at home rather than in fitness gyms. If you have your own workout video, you can perform your routine anytime you want without any pressure. You do not even have to wait for your turn just so you can use the exercise equipment that you need. What's also nice about this is that you can use any outfit that you're comfortable with. Paying for gym memberships is also ruled out in the picture as you only have to pay once for the video that you'll buy. You, likewise, can save a lot of your time going to the gym and plenty of dollars for your gas.
There are a lot of routines that can be found in various exercise or workout videos. There are cardio exercises, yoga, anaerobic, dance workouts and even meditation, which is a kind of mind exercise.
If you're just a beginner, you should pick out videos that are easy to follow and just shift to a more advanced routine if you think you're already ready for a greater challenge. You should also choose a video that is applicable for you because exercise videos cater to different people with different needs. There are exercises for kids, for the aged, for expecting mothers, and for those who are suffering from back pains.
There are videos that show exercises that require exercise equipment, such as stability balls, dumbbells, jump ropes, etc. and there are those that don't. Whichever exercise equipment that your prefer, there is surely a video that can teach you different ways to use it. Workout videos can be easily availed anywhere, whether on the Internet, department stores or sport houses.
If you want to have a fit body without the need to sacrifice a lot of your time and money, then workout videos are just perfect for you. These videos will show you different exercises and how they are done correctly.
However, it is not enough that you own a workout video since you also have to be as determined as the person on TV. You will just be wasting your time and money if you will just stare at it. Get on your feet and start reaching for your objective, which is having a fit body.