In the bodybuilding arena, sports people and athletes rely on various supplements to grow muscles, improve their muscle strength, endurance and stamina. Most of the supplements and medicines have protein powder to promote muscle growth. Some people also use supplements that have anabolic steroids, which can be dangerous for their overall health.
Such requirements could be also met with Ayurvedic supplements and medicines. These products are formulated using natural sources, such as herbs, minerals, and natural medicinal extracts. These Ayurvedic preparations do not have any performance improving drugs that can deliver quick results. Ayurvedic products take some time to show results in bodybuilding. As they are made out of natural products, chances of side effects on the body is minimum
These Ayurvedic preparations promote overall body health in the long run. Incorporating Ayurvedic supplements and medicines as a part of workout plan helps the sports people develop stronger muscles in a natural way. Also, these supplements also help in relieving the fatigue of the workouts and promote body resistance.
If you are planning to build muscle mass, then it is imperative for you to stay aware of the best ayurvedic supplements and medicines.
Ayurveda in Bodybuilding – Supplements & Medicines
The ayurvedic supplements that are given below are very useful in boosting workout performance, endurance, improve workout capacity and build muscles.
1. Ashwagandha Herb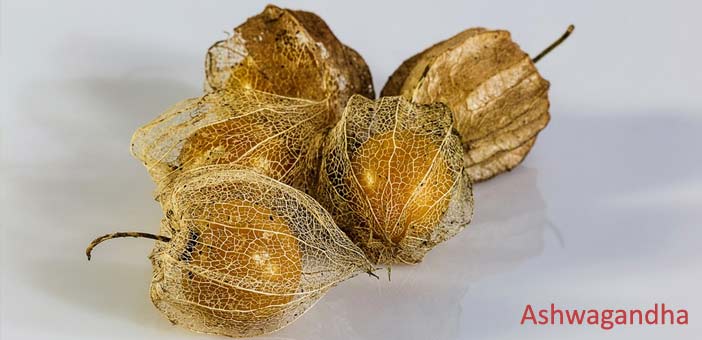 Other Names – Indian ginseng, winter cherry, poison gooseberry
Binomial Name – Withania somnifera
Type – Perennial shrub
Popularly known as the Indian Ginseng, Ashwagandha is widely used in all bodybuilding medicines and supplements. This herb has the potency to improve testosterone levels to promote the stamina levels. It is widely used to enhance heart health and helps in recovering quickly from tedious workout sessions.
Ashwagandha Avaleha: This ayurvedic supplement is used by sportsperson for improving vitality, stamina, endurance capacity, physical strength, and vigor. It helps in building the muscle mass and helps in regular workouts. It also corrects several men's health issues, such as erectile dysfunction, impotence, and oligospermia. It also offers relief from anxiety, depression, insomnia, arthritis, and backache.
Ashwagandha Pak: It is a popular bodybuilding medicine that promotes muscle mass, body strength, endurance, and stamina. People who are performing anaerobic workouts to build more muscles will find this medicine to be very beneficial. Ashwagandha Pak is a perfect choice for sports people, wrestlers, and athletes. It also helps in quick recovery after a workout session.
Ashwagandha Arjuna Ksheer: This ayurvedic medicine for bodybuilding is rich in antioxidants and is a better choice for enhancing anaerobic and aerobic workout capacity. It is also used as a cardio tonic and can improve your anaerobic running capacity. This preparation made from Ashwagandha, cow's milk and Arjuna can also support high-intensity cardio sessions.
2. Shatavari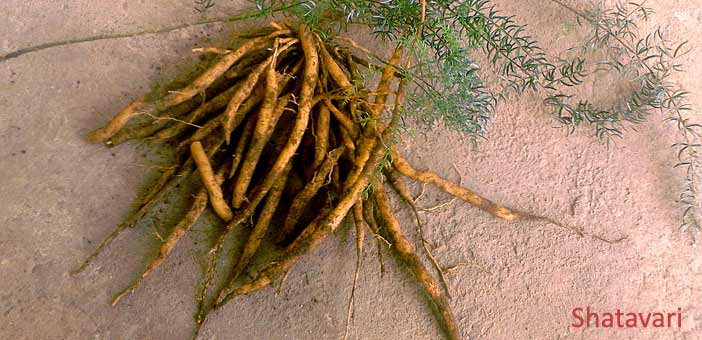 Other Names – Satavar, Shatamull
Binomial Name – Asparagus racemosus
Shatavari is very popular with the bodybuilders, as it is rich in antioxidants that enable it to rectify the damaged cells. This natural herb also is a major source of chromium, Vitamins K, E, C and A. As it is loaded with amino acid, it can absorb excess salt and water in the body and flushes out as urine. This herb helps you achieve the ripped look with its beneficial properties.
Kameshwar Modak: It is an ayurvedic aphrodisiac medicine to improve muscle strength. It is prepared with several beneficial herbs like Shatavari, Vidarikand, Ashwagandha, Talamkhana, Nagbala, and Yashtimadhu. It improves muscle quality, sports performance, endurance, and stamina. This medicine is an ideal choice for building muscles as it has all bodybuilding herbs in it.
Madnanand Modak: This restorative tonic acts as an ayurvedic herbo-mineral formulation. It is also known for its aphrodisiac action and can promote vitality, strength, and vigor.
3. Gokhru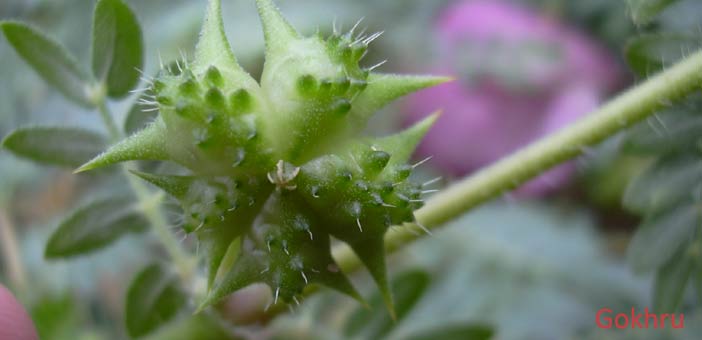 Other Names – Puncture vine, bindii, tackweed, devil's-weed, caltrop etc.
Binomial Name – Withania somnifera
Type – Annual plant
Gokhru is a well-known bodybuilding herb used in supplements and medicines of ayurveda for supporting muscle mass and improve endurance levels. It also provides a fresh burst of oxygen supply to your blood circulation and keeps the tissues well hydrated. Having supplements made from this herb will help the body remain supercharged throughout the day and boosts sustained energy.
Gokhru Pak: This powerful bodybuilding ayurveda medicine made from Gokhru lowers the fatigue caused by exercises and improves vigor. It is very useful in curing urinary infections and treats kidney issues. It offers excellent strength to body muscles and promotes muscle mass.
Gokhru is also often used as a diuretic. A tea made out of this herb is used to cure fever.
It also helps in blood circulation thereby increasing the flow of oxygen through blood to tissues. Due to this action, the body gets an energy boost as per this study.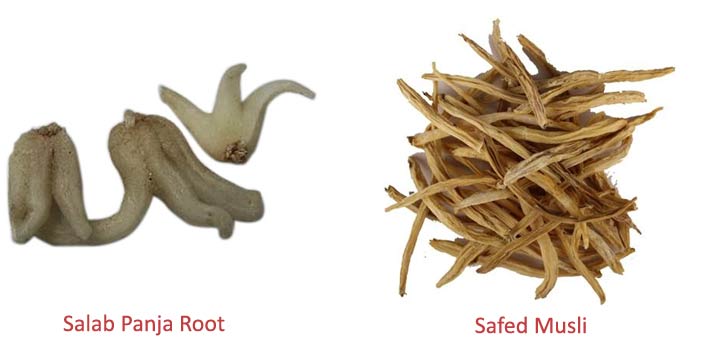 4. Salab Panja Root
This herb is used in ayurvedic preparations to promote muscle mass. It improves the anabolic effect during the formation of tissues to induce bodybuilding. It also promotes the muscle strength and increases body weight gradually.
Salab Pak: This bodybuilding medicine is prepared with many ingredients like Salab Panja, dry fruits, such as almond, pista, and walnut, shatavari, ashwagandha and gokshura. It provides good relief from physical and mental exhaustion after workouts. It also helps in preventing muscle pain and improves immunity to fight infections.
5. Safed Musli
The literature of ayurveda refers Safed Musli as the "Divya Aushad". It is loaded with an array of beneficial properties and has high medicinal value. It is an ayurvedic supplemental herb that can strengthen muscles while supporting tissue formation.
It is used in all supplements with the stamina building formulation, as it can improve both the muscle mass and power. It also acts as a body nourisher and is known for its aphrodisiac action. This herb can be consumed in the form of powder, pills, and capsules to improve body and muscle mass.
Musli Pak: This ayurvedic formulation nourishes physical strength as it can cure the health issues of men with its aphrodisiac properties. With this ayurvedic supplement, one can experience enhanced performance, strength, and stamina. It also improves the muscle mass and helps in increasing performance levels in sports.
This pak also prevents from fatigue and promotes immunity to avoid illnesses and infections. It also cures asthmatic attacks and can be used as a nutritive tonic for curing sexual issues faced by men. Using Musli Pak regularly also helps in curing chronic diseases like diabetes and arthritis.
These ayurvedic medicines and supplements not only promote bodybuilding but also help in maintaining your body healthy. The most important part of using them is that it carries no side effect.