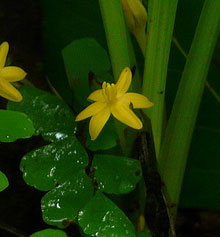 Botanical Name for Kali Musli is Curculigo orchioides. It is also commonly called as Curcuglio golden eye grass, Black musale, Taalmuli, Musali kand etc.
Kali musli is the name of Curculigo orchioides in Hindi. The shrub is highly beneficial for a number of ailments. Kali musli is a perennial shrub and has elongated and short fleshy roots. Its rhizome is 1 feet in length and pulpy.
This forest herb is found throughout India. It is also found in countries like Middle East, Arabia, Africa, Pakistan and Southern parts of Asia. It is used as a folk medicine. The rhizome part is used as a medicine. It is used to treat piles, blood related disorders, vomiting, diarrhea indigestion and an appetizer. Kali musli has lots of benefit in Ayurveda treatment of medicine. It is becoming rare in occurrence, as it is now over exploited due to its medical benefits.
Top Benefits of Kali Musli
According to Ayurveda, the roots of Kali musli are aphrodisiac, alternative, fattening and appetizer. Following are some of the medicinal uses of Kali musli according to Ayurveda-
Male Libido Loss: Crush root of black musli and make it into powder form. Take 250gms of this powder and mix 50ml of honey to it. Take 1/4tsp of this solution 2 times a day for 1-2 weeks to see the benefits
Leucorrhea: Mix 5grms of powder made out of its roots with jaggery and take it 2 times a day. To get relief from the problem you might want to take it for minimum 3-4 days
Jaundice: Mix 5grms of root powder in warm milk properly and take is once every day. You could continue your regular medication and take this solution for faster relief. This could aid in fast recovery from the ailment
Dysuria: In case you are suffering from this ailment where the urination is painful and difficult then consume a mixture of 3grms of dried root powder of black musli with warm milk 1 time of your choice in a day
Heartburn: Take 3gms of black musli powder and mix it in milk. Take is once a day. It would help in getting rid of heartburn and stomach gas and other digestion related problems
Skin Problems: Crush the roots and prepare a past out of powder. Apply this on skin to get rid of pimples and rashes. You could also use it as a face pack to get glowing skin
Other Health Benefits
Piles
Fatigue
Biliousness
Blood related disorders
According to Unani medicine system, the roots of kali musli are tonic, aphrodisiac, carminative, and antipyretic. It is used for treatment of following diseases –
Bronchitis
Indigestion
Diarrhea
Lumbago
Ophthalmia
Gleet
Gonorrhea
Joint pains
Hydrophobia
Uses of Kali musli
Mentioned below are some of the primary uses of kali musli –
Paste – Kali musli paste is used on the skin to get relief from various skin disorders such as itching, and pile mass to get relief from pain and burning sensation
Powder – It is used in powder form to get relief from impotence, stamina loss, low sperm count, various digestive disorders like indigestion, loss of appetite, constipation, liver ailments and especially in Jaundice
Smoke – Inhalation of its smoke is particularly effective in respiratory disease like asthma, cold and cough
Asparagus racemosus mixed with white(safed) musli gives benefits in menstrual disorders in women. In men it is one of the safe herb for curing erectile dysfunctions and gives wonderful results in increasing the sperm count.
Constituents of Kali musli
Kali musli contains following active compounds –
Starch – 43.48%
Tannins – 4.15%
Ash – 8.6%
Enzymes – 14.18%
Glycoside
Syringic acid
Curculigoside
There were no toxic effects on humans with kali musli.
Precautions – The best time to take this herb is winter as in hot summer it might create some issues due to its properties.