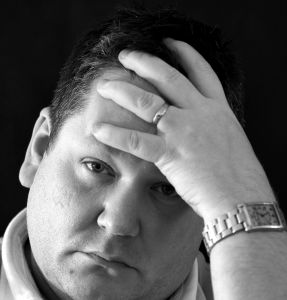 Midlife crisis is a phase in a man's life when he is compelled to realize that more than half of his life years are over and there is the impending death in the coming decades. While such a dawning of a reality can challenge a few people, for the rest is the commencement of years of depression and melancholy, typically lasting for 3-10 years. It usually sets in at the age of 35 and can last until 50 years.
Only 20 percent men go through this trying period in their life and have a very little help to get from science. This is because the subject is not explored enough scientifically.
What is Men Midlife Crisis?
Some of the potential causes of men's midlife crisis are realizations like:

Being in an unsuccessful career
Lack of interest in the job
Sense of general failure in life
Stuck in an unsuccessful relationship
Low self esteem
Depression

It is important to realize that there can be no apparent reasons during this phase of our lives when we find ourselves in a miserable position.
In such situations, it is important to observe whether we are surrounded by our friends or mentors or not.
Expressing the bottled up emotions on a regular basis before a confidant can help in curbing the crisis not allowing it to become a psychological issue.
On a positive note, this situation can inspire us to take the necessary steps in changing the unwanted routines out of our lives.
Playing the blame game for the distress experienced, ending relationships requiring the efforts and indulging in self destructive activities only worsen the complexities further.
Objectively if this period calls for a fair look at our life, we can welcome such a phase with open arms, provided we are aware of its existence in a positive sense.
Seeking the help and guidance of our elders can prove handy as they share their part of right and wrong moves during mid life.
This phase is notorious for beginning several secret love affairs and for seeking divorce from the first wife for a younger partner.
Unfortunately, the challenges associated with this phase have been tactically presented as pretexts for commencing new relationships and resorting to adultery by men.
In all possibilities, men with positive esteem and self image look at midlife crisis as an opportunity to thrive when life provides the extra push for us to head towards our actual goal.
Change in lifestyle goes a long way in dealing with the challenges successfully.
New resolutions can be taken with respect to maintaining good health and given up habits like smoking and alcohol consumption.
A little bit of self discipline, patience and compromise can safeguard any relationship from getting strained.
Taking adequate rest or going for that all essential and well deserved vacation can work wonders for the body, mind and soul during this stressful period.