When you are pregnant, your body works overtime to make sure your baby gets enough nutrition. You need to eat at regular intervals to make sure you have enough energy all day long. The symptoms you experience during pregnancy, such as heartburn and nausea can be controlled when you eat small meals and healthy snacks in moderation.
Pregnant ladies often love to munch on some delicious snacks, as their cravings can get the better of them. In order to keep unhealthy cravings at bay, it is important to take nutritious and healthy snacks between the meals. You can gorge on several Indian snack items that have the right balance of proteins, carbohydrates, and fibers to make your munching time, a healthy one. These Indian snacks are rich in essential nutrients that help in dealing with fatigue, morning sickness, and exhaustion during pregnancy.
Top 5 Indian Snacks For Pregnant Women
Even though there is a wide range of Indian snacks available, it is important for you to choose the nutrient-rich snacks that taste great, satiates your cravings with its distinct flavors while assuring excellent nutrition. Given below are 5 homemade Indian snacks that can be prepared easily and are loaded with proteins, fibers, and carbohydrates to keep your hunger pangs under control.
1. Sprouts in street foods style
Do you crave for the Indian street foods like chaat or bhel, which have loads of flavors and tanginess? Give these street foods a healthy twist with moong/channa sprouts to fulfill your wish to eat a flavor rich snack. Moong sprouts are good for your health, as it is rich in Vitamin A, Vitamin C, Fiber, and Iron. Find below the ideas of several snacks of street food style that can be made using sprouts.
Sprouts Bhel: Make a tangy bhel with some steamed sprouts, puffed rice, boiled potato, chopped veggies like onion, tomato, green chilly, mint and coriander leaves. Toss all the items with a pinch of salt, a dash of tamarind chutney, chaat masala and salt to relish it
Chat-pata Fruits and sprouts: This Indian snack can meet your protein and energy requirements and is an excellent choice for the moms in their second trimester. Try this vitamin and fiber rich snack by mixing sprouted moong, chopped apples, tomatoes, pomegranate seeds, orange segments, sprouts, lemon juice, black salt, and turmeric. Season with oil, asafoetida and cumin seeds and give it a toss. Dig in!
Sprouted channa chaat: Chickpeas are a great source of calcium, protein, Omega 3 fatty acids, and iron. Add freshly cut vegetables like cucumber, onions, tomatoes, chilly and capsicum to boiled channa sprouts. Then add a few drops of olive oil, salt, pepper and chaat masala to enjoy a great tasting evening snack. You can also enjoy with a dollop of curd.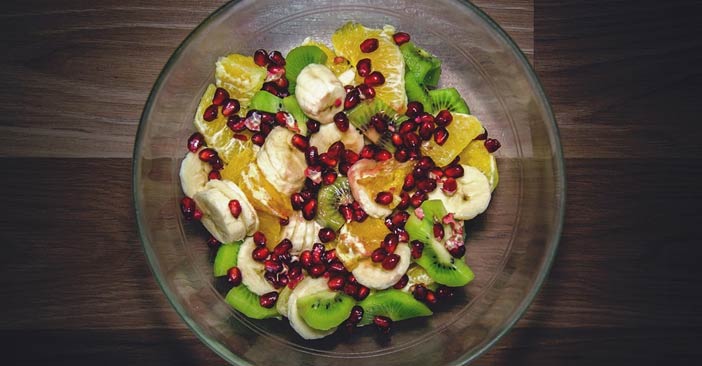 2. Energizing Oats
Oats are easy to cook and have lots of soluble fibers. Having snacks made with oats can make you feel fuller for a long time that makes it find a place among the best Indian snacks for pregnant women. Remember to avoid the instant oat packets, as it may contain artificial colors, flavors, and preservatives.
Oats porridge: Just add enough low-fat milk or water to the oats and cook it. Once done, add some raisins, sliced apples or bananas to make the porridge even tastier
Masala oats: Cook the oatmeal with enough water and add chopped onions, tomatoes, ginger, garlic, turmeric powder, garam masala, and salt. Enjoy when it is warm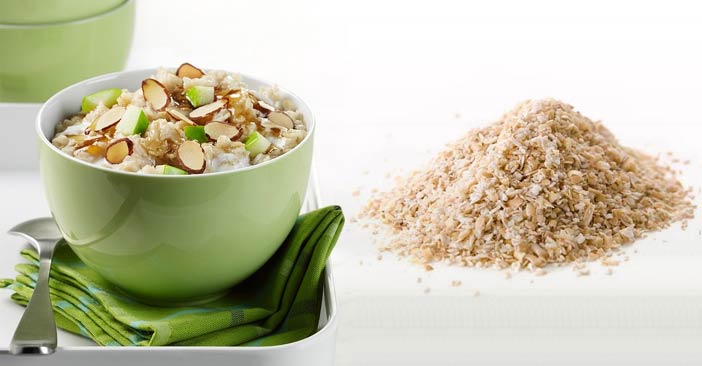 3. Lip smacking Smoothies
Smoothies are an apt choice to snack while you are very exhausted or experiencing fatigue. Feel fresh instantly with a homemade smoothie made with fruits or vegetables and milk rich with calcium with your blender. If you don't like milk, then replace it with a bowl of yogurt or curd.
Fruit smoothies: Prepare smoothies with any fruit you like, such as blueberries, mango, apple, raspberries etc. with milk and ice cubes in a blender. You can use frozen fruits to make a thick smoothie
Vegetable smoothies: Prepare a delicious smoothie with fresh vegetables like cucumber, spinach, coconut water and a small piece of ginger to enjoy the goodness of fiber in a glass and to get rid of nausea
4. Sweet potatoes
When you are craving to eat something sweet, don't reach out for those goodies loaded with unhealthy sugar. Choosing sweet potatoes for satiating your cravings will keep you healthy throughout your pregnancy. It is loaded with magnesium and potassium that can keep the blood pressure level under control. Plus, it has fiber, Vitamins, A, B6, and C.
Sweet potato chips: Cut the sweet potatoes into very thin slices and sprinkle some cinnamon powder and spread them on a baking tray. Bake the sweet potato slices for an hour at 250-degree heat while checking it once in every 15 minutes. Once it is done, you will have a crispy snack that has the right amount of sweetness. You can also make it in huge quantities and store it in airtight containers
Baked sweet potato: You can prepare this healthy snack by baking the sweet potato with its skin until done and add a dash of cinnamon powder just before eating it. This snack will keep you full for many hours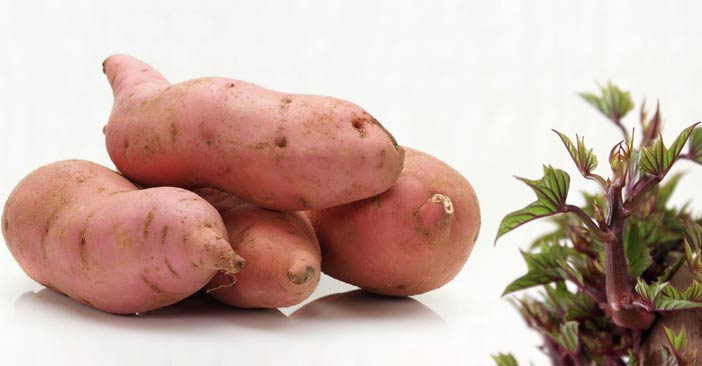 5. Khakhras
When you are in the mood to munch a crunchy snack, try the carbohydrate rich khakhras that are delicious and can go with all kinds of accompaniments such as hummus, raitha, curd chutney, salsa, and dip.
Bajra khakras: Avoid morning sickness by preparing the khakhras with bajra flour, wheat flour, ground paste of green chilly, ginger and garlic, turmeric powder, salt, and oil. Roll into flat chapatis and cook on a hot tava till it is crisp
Ragi and oats khakhras: Make stiff dough out of ragi flour, rolled oats powder and wheat flour by mixing with oil, salt, chili powder and garam masala. Divide into balls and roll flatly. Cook on a tawa till it turns crisp and break into bite sized pieces
Healthy Indian Snacks For Pregnant Working Women
If you are a working woman, then you may not have enough time to prepare these snacks mentioned above. In such situations, you can keep a stash of nuts, seeds, roasted channa and dates in the drawer of your work desk. You can also pack boiled eggs, salads, fruits or upmas in airtight boxes to snack healthy.
Try to take different snack items such as fresh yogurt with nuts, baby carrots with a dip and fresh fruit juices to maintain the balance of proteins, minerals, carbohydrates, and vitamins in your body. Remember to eat your snack at a regular pace even while working, to stay energetic and prevent acidity, nausea, and heartburn. Also avoid packaged foods, instant foods, frozen snacks, and soda.
Eating right is essential for expecting moms like you, as it not only keeps you fit and healthy but also aids in the development and growth of your baby. Make sure you eat once in every 2 hours and include lots of fresh vegetables and fruits.
Have a healthy and safe pregnancy!