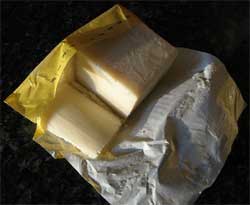 Palm oil is derived from the palm kernel and it is a highly saturated. Considered healthy by many people, palm oil is liberally used in many cosmetic products. Palm oil is often also used in a lot of food products. Though it has been primarily used in soaps and moisturizers, palm oil has been increasingly used to replace coconut oil in many food products.
Since palm oil and coconut oil are both obtained from kernels, it is difficult to distinguish them from taste. Also, in the recent years, the use of palm oil has increased manifold, therefore increasing the incidence of palm oil allergy.
Does Palm Oil really causes Allergy
The primary reason for all food allergies is due to its protein content. Palm oil generally have very low level of protein due to which allergic reactions might be bit rare. Extensive clinical studies have not been done in this regard however coconut which is product of palm tree(though of different species) have proven allergic reactions. However unrefined palm oil might not fall in this and some people might be allergic to it.
Symptoms of Palm Oil Allergy
The primary symptoms of this allergy vary from one person to another. If palm oil causes an allergic reaction, it can come in the form of either contact dermatitis or food allergies. Contact dermatitis symptoms include itchy rash, hives, inflammation of the skin, itchy eyes and blisters. If the allergic reaction has been caused due to ingestion of the palm oil, it would cause sinus congestion, runny nose, watery eyes, wheezing, coughing, swelling in the mouth and the face and several other reactions. In a severe condition, a person may suffer from an anaphylactic shock which might be fatal. Most common symptoms which is most common to all types of food allergies are allergic rhinitis and asthma and it is true with this too.
Prevention of Palm Oil Allergy
Since this allergy can be life threatening, it is important to keep a close watch to any kind of symptoms. The symptoms of palm oil allergy are usually sudden and can cause severe problems, so observing them closely is very important. Try and see an allergist as soon as you can. If the symptoms of your allergy are not very severe, remember them so that if you suffer from them again, you know that you have been exposed to palm oil. Since palm oil is usually used in soaps and detergents, read the labels carefully to ensure what you are using does not have palm oil in it. Most people with palm oil allergy are able to consume some amounts of the oil without having any severe side effects or allergies. However, it is important to determine how much of palm oil you can safely consume without causing severe reactions. Usually, palm oil which is refined enough and has been heated to a degree can have the allergen safely removed. Such oil poses no threat to you.
A person who suffer from multiple allergies should always carry a Epi-pen in case you require it at unexpected times.
Uses of Palm Oil
Palm oil is commonly used for making soaps. Sometimes, palm oil is also used in making fancy candles, but in the recent years, it has been also used to manufacture food products as well. Palm oil is used to make flavored mayonnaise, margarine and processed foods. Palm oil is also used for cooking oil instead of coconut oil. The oil that you get from the palm kernel is red colored and since it has a tropical taste to it, it is used interchangeably with coconut oil. Apart from these, palm oil is used in detergents and is also used in industrial lubricant.
People with nut or cotton seed oil allergies are more likely to develop palm oil allergy as well. Such people should stay away from palm oil as much as possible.