Marriage is the most widely prevalent form of 'structured human relationship' that is consecrated in a religious ceremony and necessitates a permanent commitment from both partners involved. The biological and social continuity of the human race rests largely on the institution of marriage – and the institution can only be successful when both the partners are getting what they want – intimacy, companionship, support, sex and understanding. While it is mostly women who clearly state out their needs and desires from a marriage, it is most often assumed that sex is the number one thing that men want from a wedlock. Well, sex is important, a very vital pillar of a successful marriage but is not the only one. We bring to you the top 10 things that men want from their wives in a marriage.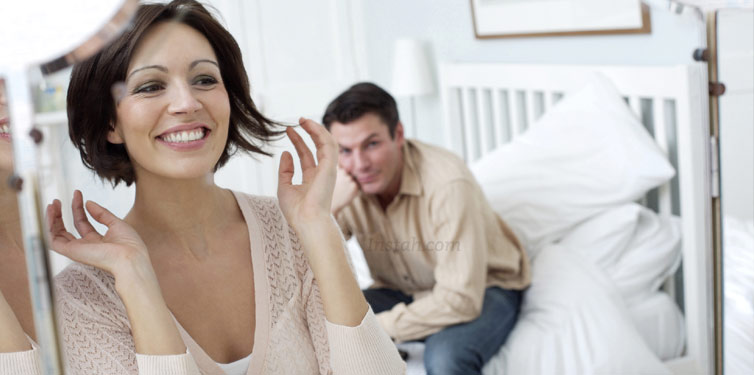 Top 12 Things Men Want From Their Wives
Well, we'd start the list from sex, because sex is very important to men, and they tend to clearly state it too. But there are other things that men want, which they never say out loud. A healthy marriage will thrive on these virtues in a woman, and also give a solid, real foundation to your relationship as a couple.
1. Good, great, passionate sex
Sex is not the only thing on a man's mind, but it sure has an edge than anything else on the list. For a man, it is not something that he just wants, but he has a physical need for it. Intimacy is like a man's reset button – when he feels that everything around him is alright and under control. Now you don't have to be a sex goddess, but you need to be in the 'act', participate in it, and let him have his moments too. Get kinky once in a while, make him feel special some nights, or just indulge in wild sex – everything is welcome.
2. Affection
Men are drawn to physical affection – a touch can literally elevate things for them. Men want their wives' affection in every sense of the word, from holding hands publicly, to a random kiss, from a note on the refrigerator to a hug and a peck-men want it all genuinely. Men want their wives to be warm and welcoming, and when showered with affection, they feel wanted and comfortable, they feel their relationship is gaining substance and makes the marriage much more appealing.
3. Trust and respect, the primary foundation of marriage
All human beings crave respect; respect is the second language of love. No man wants a wife who makes fun of him in public or doesn't trust him. Loud tones and harsh words hit a man hard, and they echo long after being said. Men don't want their wives to be a control freak and they understand that both of you will let each other down at times. He doesn't want the wife to decide things for him. If he says he is working late night, he wants to be trusted and not fired a string of accusing questions. Let kindness and respect rule your house, and let trust be the backbone. Disrespect can break the strongest of bonds and trust can build the healthiest of relationships. Trust and respect are the by-products and key to a healthy marriage.
4. Support – financial as well as emotional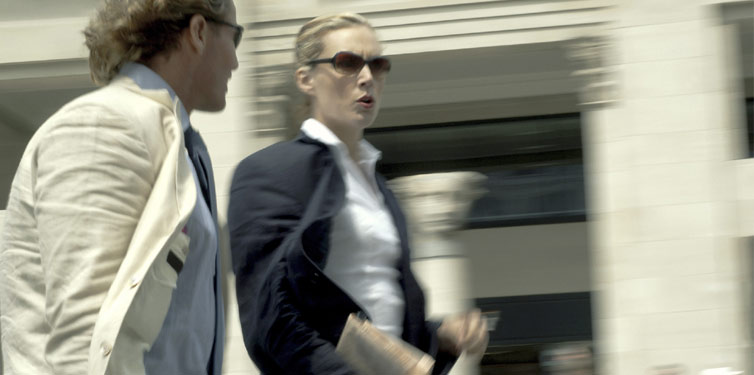 A man wants his wife to be supportive of him during the thick and thin of life. That sounds easy when put up like this, but he knows that he may want to quit his job and start writing – his long time passion. Or he may wish to be an entrepreneur at the ripe age of 40. A man wants his wife to feel his desires as her own, be patient , understanding, and be supportive should hard times come by – especially when rough times are there to stay. And if hard times are ruled by a cash crunch, a man may look at his wife for financial support as well.
5. Belief in him
Life will have setbacks, and some of them will be tough. There will be turbulent times and stakes will run out. Now men are raised with the belief that they have to provide for their loved ones, so they want their wives to belief in their talents, and skills while being supportive of whatever he is doing for the family. Every man battles insecurities and it is only your belief in them that they can lead their families in the right direction. Men want their wives to set their doubts aside and believe in their capabilities – saying so can have an instant boost of confidence and feels empowered to take on the disappointments in his life. There are very high chances of men going into depression when going through bad phase if he is not supported by his wife.
6. Free time
Every man wants his wife to have time for him, in the literal sense. Just like women want their husband's time free of any distractions, so do men. A man wants his wife just to himself (apart from the bed) sometimes. And men also want some free time for themselves- so that they can rewind and rebound with energies. They don't want to be handed down a list of "to-do-things" as soon as they get home from work. Men do not like over schedules or clockwork mechanism – they like to take their own sweet time. And clinginess? It is such a turn off for men! Sometimes they just feel lazy and want to be left alone.
7. Ambition
A man does not want his wife to sit on the couch all day watching sitcoms and posting pictures on social media. Men inherently desire to be the leader of the house. However, they want their wives to have some goals and ambitions too. They want their wives to be determined about something that they really want, and push forward to get it. Men want their wives to have a success story too, all in all juggling a family in the best way possible. They want their wives to have aspirations – for them as a couple and individually- both.
8. Acceptance
Men hate change – and more so when you want the change within them. A man wants his wife to accept him the way he is, with all his faults and sins. Unless the issues affect a man's health or safety, he likes to live the way he is wired to. Men can get grouchy and irritable if one is after the superficial stuff. This can negatively affect your relationship with him. Men want to be accepted, liked and loved for who they are, even if they are being a jerk. Get that?
9. Appreciation and affirmation
Who does not like to be appreciated? Everyone does, and men are no exception. Men like to be complimented, just like women. Men want their wives to appreciate them when they help around the house or get flowers for you. Praise and validation are turn-ons for men. They love to hear affirmation if they have been good in bed- that is such a boost to a man. However, all appreciation should be sincere, else it may backfire miserably. If you focus too much on failures and slip-ups, you can beat your man down- so reinforce the positives in a man and appreciate the things he is doing for you and the family. Do not take his sacrifices for the family as his 'duties', but laud him and be thankful to him.
10. Be a good cook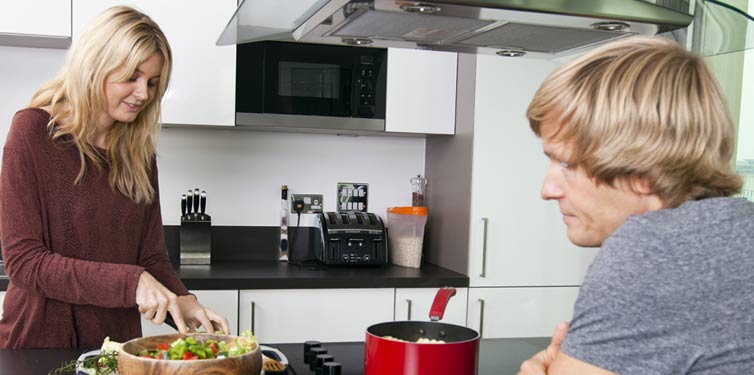 They say that the way to a man's heart is through his stomach, and God knows that holds true! A man wants a wife who can cook decently, who likes to spend time in the kitchen preparing his favorites- just like his mother. Men want their wives to be able to cook up a meal should some friends or relatives drop by, and expect their wives to be
11. Less chatter
The husband wants to just sit by himself for sometime and the wife wants him to talk about something. She starts off with minor details that piss him off. The solution? Men want their wives to get to the point as quickly as possible and without much drama. If they need the details, they will ask for it, but they want to be spared from all the chatter and the theater. They expect their wives would know when to initiate a conversation and when to let them just be. If you see a man involved somewhere, you can simply ask schedule the talk.
Men want their wives to be as real as they are, without the factor of social popularity. They prefer humility over arrogance, and stay true and real to him. That is what ties a man to a marriage, the real you.