An off-center piercing of the upper lips on the left or the right side using a labret having a metal ball or a jewel is called Monroe piercing. Resembling a beauty mark, the Monroe piercing is also known as Madonna or Crawford. This variant of piercing derives its name from the famous icons of female beauty Marilyn Monroe, Madonna and Cindy Crawford. 14g or 16g labret are usual used for this type of piercing. These labrets are shortened after the area is healed.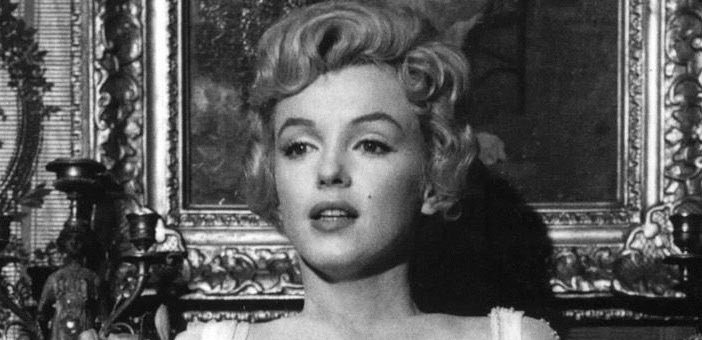 Unlike the other piercings that came to popularity in late 70s and 80s, Monroe piercing has a more recent appearance in the world of fashion. World saw the appearance of this variant in the late 90s when it was first seen on the face of the bassist, Rayna, of the music band Coal Chamber.
Monroe piercing generally heals fast and normally takes 8-12 weeks to heal but, some people reported that the piercing healed in 6 weeks or less. The faster healing is an outcome of the enzymes which are capable of killing the infectious bacteria which causes the trouble.
It's always good to be cautious and take some kind of curative and preventive steps to avoid any kind of problem. Keep the site of piercing clean and dry. Avoid swellings and blisters by applying ice numb and also quit smoking and/or drinking while the site is healing. Smoking and drinking have a tendency to irritate the area and delay the healing procedure.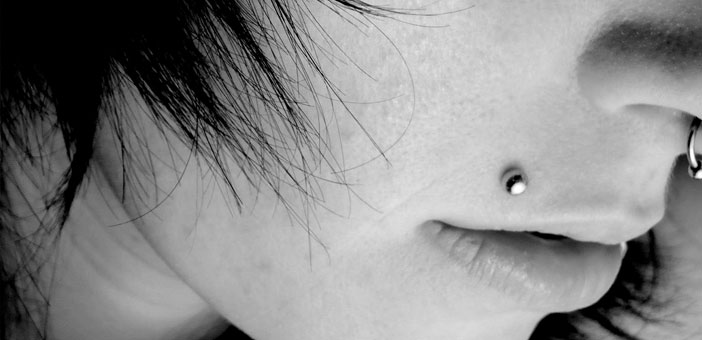 Softness of the area of piercing makes the Monroe piercing relatively less painful than the other types of piercing. The nerve running over the top lip is less vulnerable to needle piercing as it is very close to the lip and the piercing is generally done well above the lip. The pain felt by an individual during the Monroe piercing varies from person to person and also the location of the piercing determines the degree of pain involved. Male are prone to slightly more pain than the women because the skin surface on their face is rough owing to shaving. People having thick lips can also experience more pain than those having thin lips. People who play brass instruments or woodwind instruments tend to have larger muscle around their mouth. This will cause greater amount of pain if they try to get a Monroe piercing.
Monroe piercing looks good and cute. Unlike a trashy and hip-hop kind of piercing, Monroe piercing actually adds to your beauty and elegance. Why don't you try once? Though a little bit painful, you will like it.
Monroe Piercing Care
Below are some of the aftercare tips that should be taken care of after Monroe piercing for a proper Monroe piercing healing. One of the foremost care that should be taken care of is oral hygiene. Lets look at some of the care methods for Monroe piercings –
Just after your meal you should rinse mouth for 1 minute to take care of the oral infections out of food products with medical grade mouth wash
Oral antiseptic in the diluted for could also be used if the above is not available
Halitosis could be covered if you use the regular oral rinse. Avoid using the regular oral rinse at all cost
If you try to clean the piercing too much then it might delay the healing process.
Swelling out of your piercings could be reduced by taking ice pops, ice creams or just chilled or frozen yogurts
If there is severe pain in the area of piercing then over the counter analgesics could help in bringing down the pain
Bacteria and food particles in the mouth could further create infections. This problem could be taken care of by brushing 2-3 times of day which would remove all the food particles in between teeth – breeding ground for bacteria
The crust below the piercing jewelry could be loosened by taking steam on your face. You could also clean your face with anti-bacterial soaps twice daily
Wash your hands with antibacterial soaps if you are going to touch the jewelry or the piercing area even for smaller duration in order to curtail the infections
Do not stuff your mouth with big bites but eat very slowly
Tobacco products, sweets and chewing gum should be completely avoided while Monroe piercing is healing
Petroleum based products should be completely avoided while healing is going on
The jewelry should not be loose as it might also delay the healing process
Monroe piercing care is very essential. One should look out for good and experienced piercer and take good aftercare for the piercing to prevent infections.
Precautions for Monroe Piercing
Body piercing is a very sensitive procedure. Experts' advice, not to take a chance in selecting a piercing shop. Make sure the shop is clean and providing healthy environment. Some shops might not take basic precautions against infections. When you want to get a body piercing, inquire about the shop's procedures, their tackling sense with customers and the hygienic conditions they maintain. The piercing shops should have an autoclave to sterilize the instruments.
Make sure by inquiring any customers of the shop or just visit the shop once before you get a Monroe piercing done.
Sample Tips for Your Inquiry about piercing center
The shop you are visiting is clean or not
The person doing piercing wears fresh disposable gloves or not
He uses disposable instruments or sterilized instruments
If he uses sterilized instruments, make sure he sterilizes them or not
If he uses Piercing gun, say 'no' to him, because the piercing gun is not a sterilized one
Needle is the fresh and new one or not using it for first time or not
Needle is disposed off in a special container or not
Also ask about the type of jewelry the shop provides because some material can cause allergies to some people. Before your Monroe piercing, make sure if you are allergic to any metals.